Multi & Zen
Multivitamin & Stress Management
Sourced with high quality ingredients, no cheap stuff.
---
The Power Duo: Multi & Zen
---
This bundle combines the benefits of our two popular supplements, Vegan Complete and Zen Warrior so you can nourish your body and manage stress, all in one convenient package.*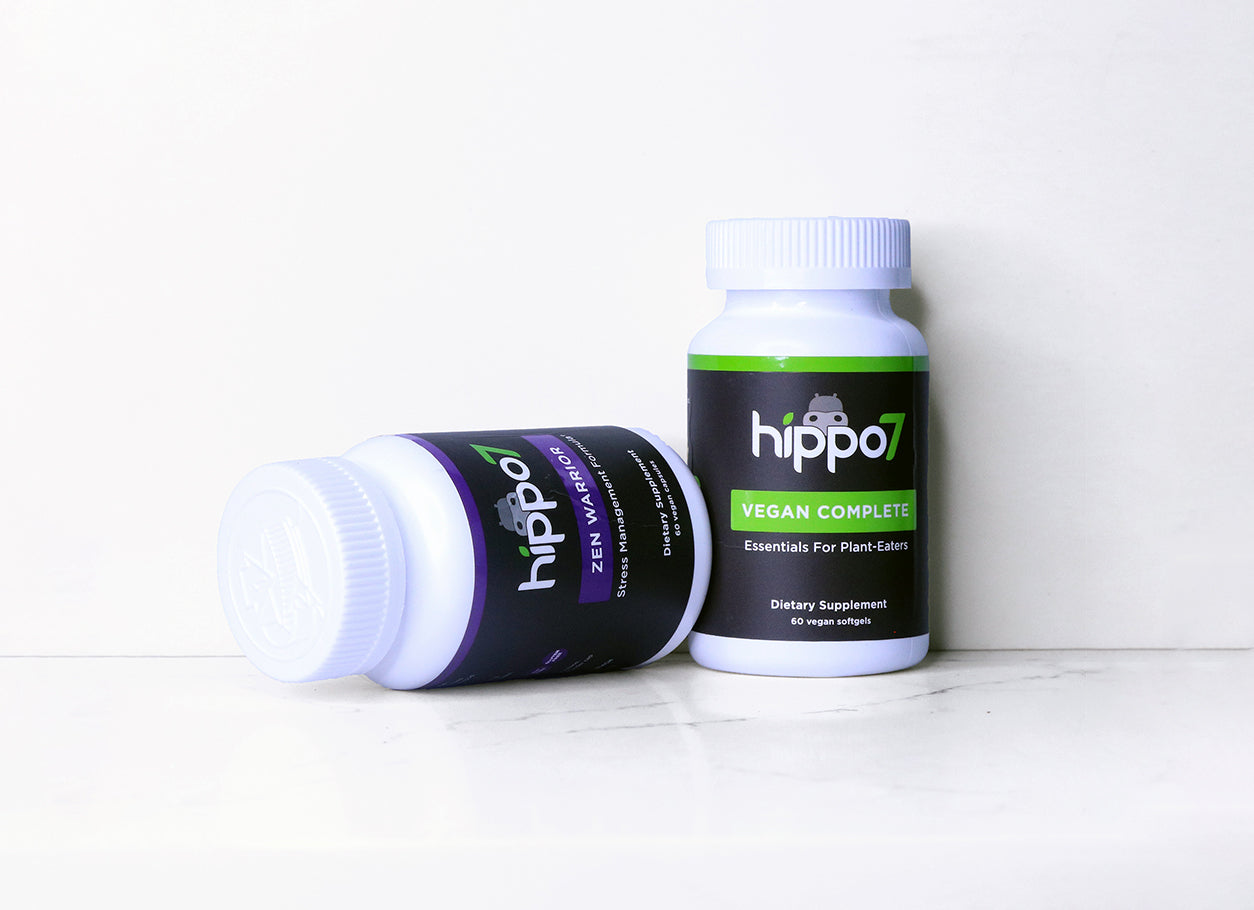 LOVE THIS PRODUCT

Been using for a year now and can not live without.

H

Hippo7

9 seconds ago

Thank you for a year of trust! We're thrilled to hear it's become a staple in your daily routine. Cheers to continuous wellness and support!

I'm a super hero now? Feels like it!

Do this combination with my daily cup of matcha. Awesome. I work in a fast passed do it all job. Have two small kids. And I'm able to juggle it all and more. This definitely helps.

H

Hippo7

1 week ago

Wow, sounds like you're on fire! We're so glad our Multi and Zen bundle, paired with your matcha, helps you tackle your busy days. Balancing a fast-paced job and family life is no small feat, and we're stoked to be part of your success formula. Keep shining and thank you for bringing Hippo7 along on your journey!

Amy M.

Verified Buyer

5 months ago

I'be been very satisfied with

I'be been very satisfied with the multi vitamin, but I find the zen supplements much more difficult to swallow. The capsule design frequently gets caught in my throat and can actually be quite painful going down.

H

Hippo7

5 months ago

Thank you for sharing your feedback on our products! We're glad to hear that you've been satisfied with Vegan Complete, but we're sorry to hear Zen Warrior was not a good fit! We appreciate your input and will take it into consideration as we continually strive to improve our products. In the meantime, please don't hesitate to reach out to our support team at support@hippo7.com to discuss your concerns further. We're here to help and ensure your satisfaction with our products.

Francisco V.

9 months ago

Great stuff

I've been on the multi vitamins for well over a year now, and I've loved from the start. This last month I decided to try the Zen warrior pills . And I've noticed they helped me with my anxiety.

H

Hippo7

1 week ago

Love hearing this! 🌟 We're thrilled you've embraced Vegan Complete for over a year and found Zen Warrior beneficial too. Thank you for letting us be a part of your wellness journey. Your support means everything to us

Christina H.

10 months ago

H

Hippo7

1 week ago

That's music to our ears! Finding balance is key to wellness, and we're so glad our Multi & Zen Bundle is making a difference for you.
Reviews Loaded
Reviews Added